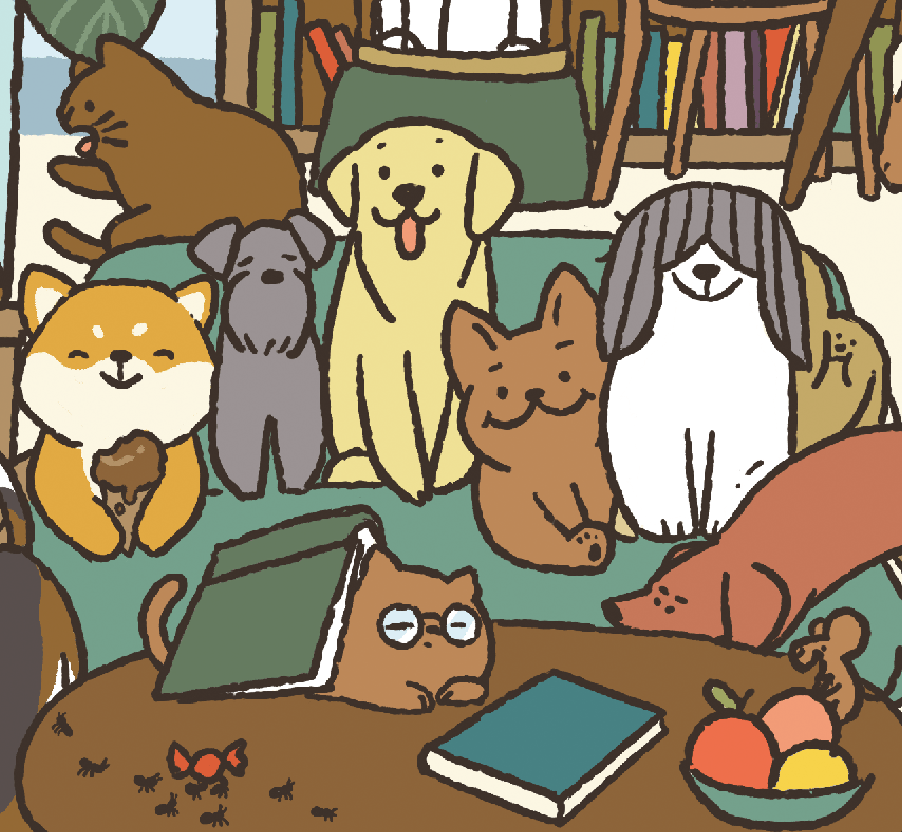 Creature Comforts
Artist: Darel Seow
Age: 3+
Let your child's imagination run wild with this wonderfully imaginative book and try to spot your favorite pets having fun and making mischief amongst the 150 uniquely created creatures!
Features

Look for over 150 pets having fun around the home and find 15 surprise creatures — some of them might even resemble food!
Get tickled by hidden animations and sounds
See what the creatures get up to in both day and night mode

Learnings

Build observational skills and find patterns across the artwork
Explore visual concepts and boost creative thinking
Learn about narratives through crafting stories and connecting narrative elements together
Darel Seow
Darel is an illustrator who loves drawing stories about nature, inspired by a childhood filled with pets of all kinds. He enjoys creating picture books, crafting characters and imagining worlds to make learning about our world more fun!