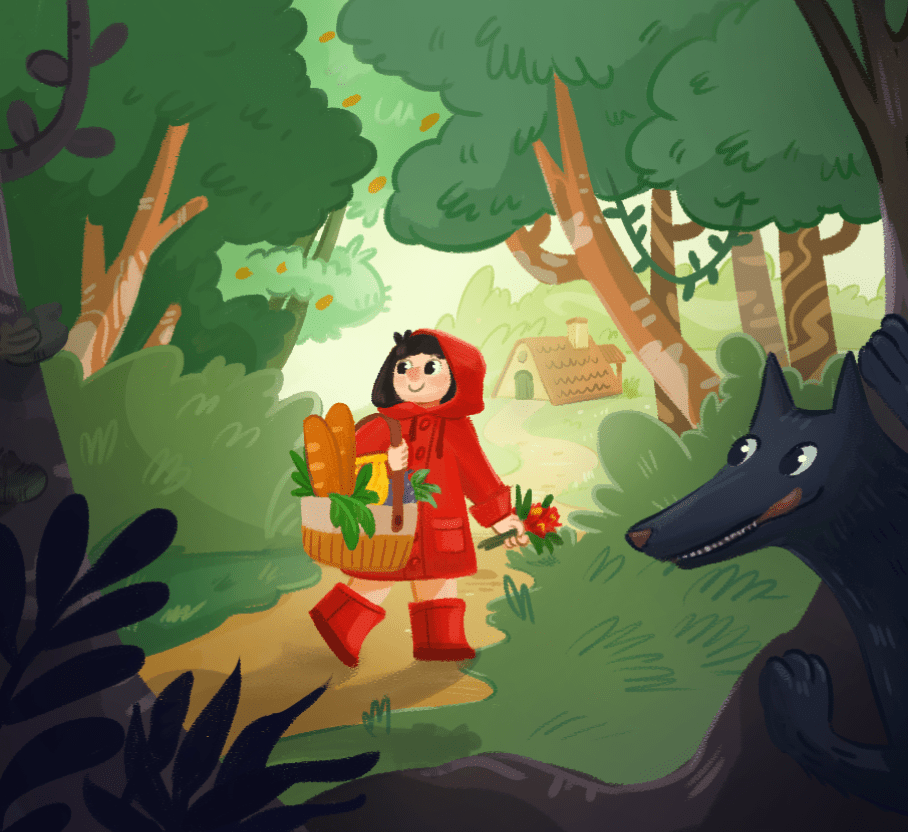 Little Red Riding Hood
Artist: Ng Tse Pei
Age: 3+
Experience a well-loved classic in a brand new way! Immerse yourself in this fairytale as you bring Little Red Riding Hood's journey to life. Uncover beautifully drawn scenes and learn valuable life lessons.
Features

Watch and listen to the story come to life in rich illustration and lively narration
Uncover 19 narrated and animated main scenes of the fairytale
Find 20 supporting narrations and animations that bring the story to life!

Learnings

Recognise why we should not talk to stranger when we are alone
Understand the importance of obeying our parents and guardians
Appreciate the love and warmth of family
Ng Tse Pei
Tse Pei is a multi-skilled creative. You may find her thinking up characters and narratives to illustrate, prototyping an experience, or researching trends and user behaviours. She is drawn to work that allows her to engage her imagination, indulge in deep thinking, and create value to society.