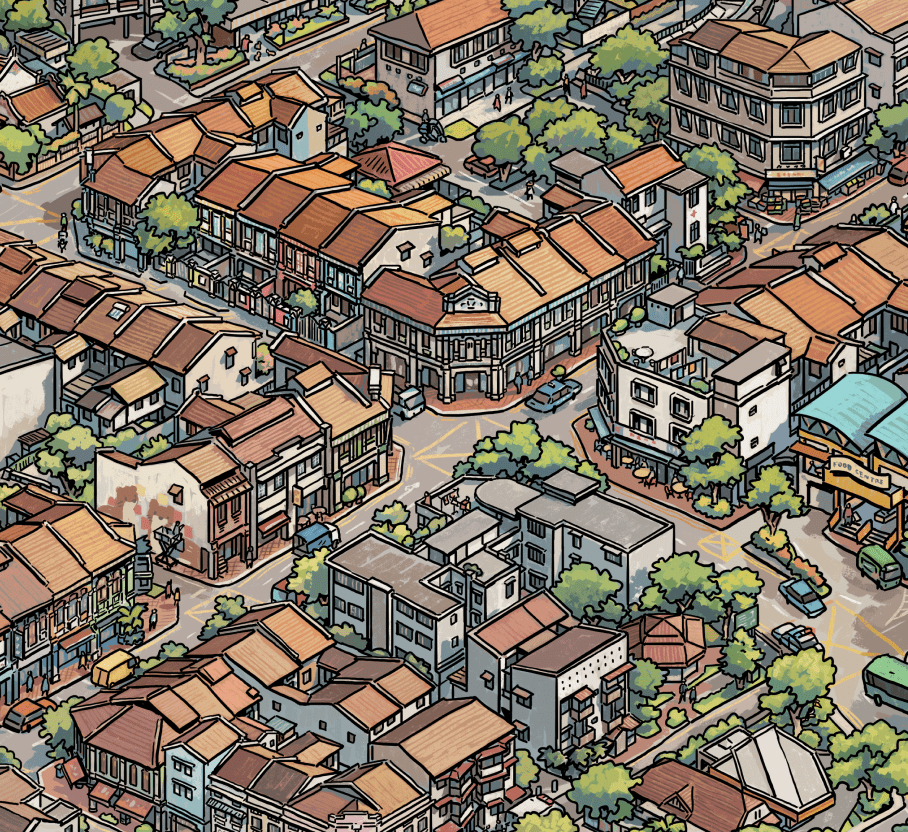 The Neighbourhood
Artist: Lee Xin Li
Age: 4+
A fictional estate based on heritage districts in Singapore. Make your way around to catch a glimpse of the Singaporean lifestyle and learn about people's occupations and daily routines through fun riddles.
Features

Take a look around the streets rich with Singaporean heritage
Find more than 30 different scenarios, activities and animals hidden in the streets
Solve over 40 narrated riddles about local occupations and antique objects

Learnings

Learn the names and facts about local animals, occupations, and activities
Practise phonics with quirky rhymes in the riddles
Find out what makes up Singapore's heritage and culture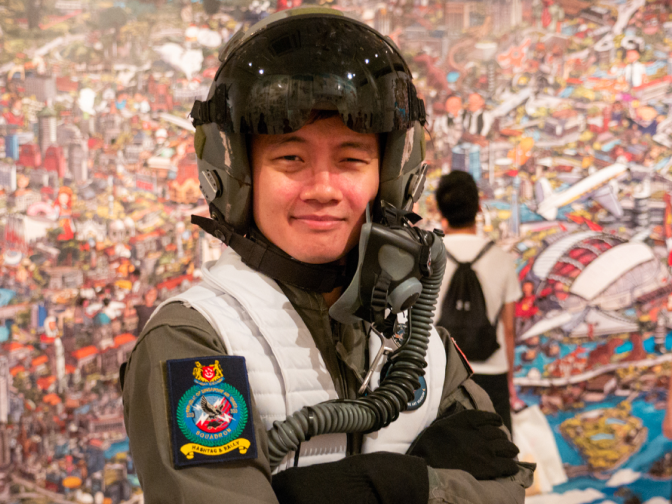 Lee Xin Li
Xin Li is an illustrator with keen interest in architecture, food and culture. The artist grew up with comics such as Doraemon by Fujiko Fujio and "The Adventures of Tin Tin" by Herge as he is drawn to the themes of adventure and exploration.